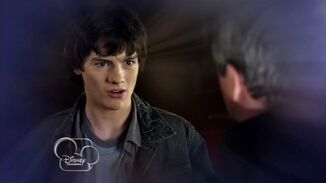 Tactile telepathy is a mental power, to communicate to other using your mind, enter others minds, and to also sense their emotions. Some
Seers
possess this power, however it is a more advanced power than their normal ones, as they do this through touching the person they are trying to read, creating a physical connection between the two of them.
Ethan later on in in the season two final gains this power and uses it three different times, twice he never knew he was using the power.
Ad blocker interference detected!
Wikia is a free-to-use site that makes money from advertising. We have a modified experience for viewers using ad blockers

Wikia is not accessible if you've made further modifications. Remove the custom ad blocker rule(s) and the page will load as expected.