Hi Guys,
My name is Andidani101 aka Danielle;) ! I am pretty new to MBAV Wiki but I am learning the ropes and I have created a user page/ profile and made a article also about my first day on this website. I know everything there is to know about My Babysitter's A Vampire. I am one of the biggest fans of Atticus Mitchell aka Benny Weir. As you can by this HUGE picture of him below...
Anyway... I plan on posting lots of blog posts including one tommorow talking about th season 2 finale of MBAV, (I am really excited ) I have a hunch that Benny may become a vampire HOPEFULLY!!! imagine how he would look as a vampire!!! XD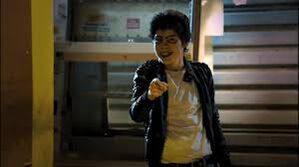 I know something BIG is going to happen. What do you think will happen? Well, we'll have to figure it out this Friday on Disney in America, NOT Canada, America! See you next time!!!
          I told you I liked Benny...

Ad blocker interference detected!
Wikia is a free-to-use site that makes money from advertising. We have a modified experience for viewers using ad blockers

Wikia is not accessible if you've made further modifications. Remove the custom ad blocker rule(s) and the page will load as expected.