I decided to do a lot of blogs today. A lot of writing, using the word fang in a lot of words, screaming Etharah for a whole day. Today's also Vanessa Morgan's fang picked episode, I wonder wich one that's gonna be. So... If you read from above, and then slowly to the down stuff thingy. Agh I hope you know what I mean. You will find random, awesome songs I love. Just take time to listen, to REALLY listen. :) I think I'm gonna make an Etharah slideshow :)) So, it's June 29!! Yeah! Are you as exited as I am? I hope so!
Above me is the most FANGSOME ( I think I'll use that instead of awesome ) intro ever! I wish that I lived in Whitechapel... :(( You know, I may move to America. My English is good enough. :D Maybe I can find a Sarah, Benny , Rory and Ethan here in Holland? XD. Anyways, enough about my, sadly, impossible dreams. I really want to know how the promo for season 2 is gonna look like? Maybe it's on YouTube. Wait a miinuutee. Template:Actually you don't have to wait because I already typed this if you read it, xD
Couldn't find it, but I COULD find this awesome promo from the "3 days away". XD.
Atticus: Yeah why wouldn't you? I'm in it
Everybody else: *laughs*
Atticus: What?!
I laughed so hard I just hád to put it here!! :))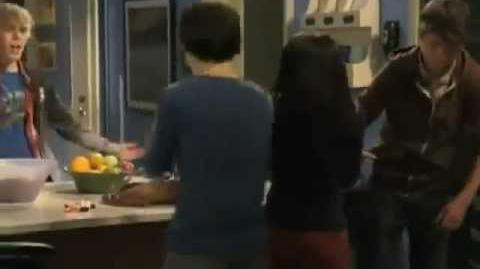 Guys, I may have a little problem with putting MBAV Season 2 promo's in my blogs. ;o Okay I'll stop! xD. I don't know what to type anymore so, I'm just posting some little videos underneath with only the audio. ENJOY and read today's blogs. WOOH!
Ad blocker interference detected!
Wikia is a free-to-use site that makes money from advertising. We have a modified experience for viewers using ad blockers

Wikia is not accessible if you've made further modifications. Remove the custom ad blocker rule(s) and the page will load as expected.