I guess my babysitters a vampire is going to end on my birthday! Happy birthday to me I guess. I have been waiting soo long for this and the night i heard season 2 was coming out i didnt get any sleep...... i talk about it soo much when i talk to my friend about it she zones out....... my other friend was screaming through my aunts house: WE ARE TALKING TO ATTICUS MITCHELL!!!!!!!!!!!!!!!!!!!!!!!!!!!!!!!!!!!!!! i think the neiborhood heard her.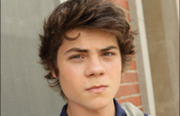 Ad blocker interference detected!
Wikia is a free-to-use site that makes money from advertising. We have a modified experience for viewers using ad blockers

Wikia is not accessible if you've made further modifications. Remove the custom ad blocker rule(s) and the page will load as expected.