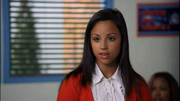 &nbsp
The Yearbook Club is headed by the pleasant Hannah Price, who welcomes ideas from members of the school community outside the club. The club is responsible for putting together the school yearbook, and for class and single photos. Hannah buys a camera from Benny and intends to go "totally retro" for the yearbook. The club has access to a darkroom in the school to manually develop photographs.
Ad blocker interference detected!
Wikia is a free-to-use site that makes money from advertising. We have a modified experience for viewers using ad blockers

Wikia is not accessible if you've made further modifications. Remove the custom ad blocker rule(s) and the page will load as expected.